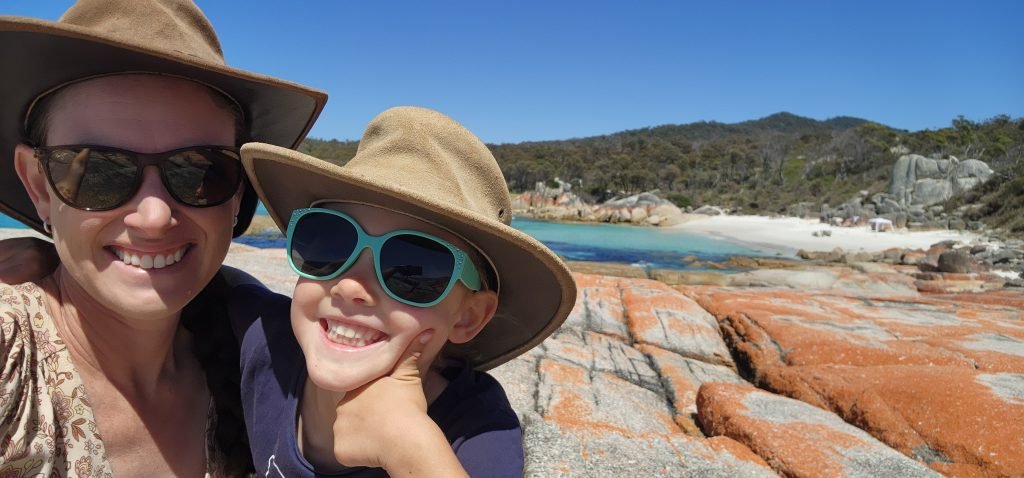 North-East Tasmania, with its pristine landscapes, tranquil coastlines, and charming towns, is a treasure trove waiting to be discovered. Here, you can escape the crowds and immerse yourself in the unspoiled wilderness, connect with friendly locals, and witness breath-taking views that remain etched in your memory forever. In this blog post, we'll take you through our journey exploring many hidden gems of North-East Tasmania, giving you all the information you need to camp, caravan and motorhome around North East Tasmania, uncovering the unique experiences and picturesque landscapes, such as Bay of Fires, Cataract Gorge and one of Tasmania's tallest waterfalls, which help make this region a traveller's dream.
Towns Visited: Evandale, Launceston, Gravelly Beach, Bridport, Scottsdale, Saint Helens, Bicheno
Camp sites:
Honeysuckle Banks, Evandale. A free camp which is a gravel car park but the area you look out on is beautiful! We had all seasons in a day here, with stunning sunsets, rain, wind for kite flying and calm waters to spot platypus. On Sunday's there is a farmer's market in town, and the town has a historic walk and a unique water tower to check out too! (Restock your groceries at Delloraine on the way).
Rose Bay Park, Gravelly Beach, an overnight free camp in the Tamar Valley. This is another carpark type camp but we scored the first park spot so had calming water views. Right next to the camp is the rec area – playground, skate park, playground, ball court, toilets, BBQs, water tap, tables. We set up our chairs in the afternoon and had a drink, while Aria played until her heart was content!
Scottsdale RV Stop. A free (14 day max) creek side free camp just 20 minutes South of Bridport with everything you need. There's a lake area for duck and platypus spotting, rainforest boardwalk, plus another longer walk, playground, picnic tables and bbq, toilets, clothes line, showers (paid), dump point and water. Some sites are along a stream/river, others in the middle of the area with water taps for almost everyone.
Pioneer Lake just out of Derby 15 or so kms. It is a free camp with no facilities and we had it all to ourselves. There is no designated area as such and the track is very narrow. One piece of advice is follow the directions on your @campsaustraliawide app as there are other tracks that are challenging 4WD tracks and you wouldn't want to get caught on one of those.
Policemans Point, Bay of Fires (northern area) We didn't have too many spots to choose from as it was fairly busy and the weather was a little wild. The road was a fairly long stretch of dirt to get here, but in the right weather and on the right camp sites, you'd have a brilliant time.
Cosy Corner North, Bay of Fires – just one of the many free National Park camps along this stretch of coast. Our advice is to check them all out starting at Swimcart Beach and the two cosy corner camps to see what sites are available as they are not booked or managed in any way so first in applies.
Pondering Frog Cafe & Donation Camp – Such an awesome cheap camp with such lovely owners. It is popular and we know why! All the facilities you need including play area and food, animals, frogs everything and access to the toilets while the cafe is open! We used this as a base for Freycinet, and we recommend you do too! (The free camps in Freycinet are small or there is a van park).
Day Trips/ Points of Interest:
Christmas Hills, Raspberry Farm Cafe (on the way from Devonport to Evandale) for breakfast or lunch. They had an amazing range incorporating their fresh berries and wonderful gluten free options! .
Van Diemens Land Ice-Creamery – one word, delicious!
Cataract Gorge, Launceston (day trip from Evandale) we totally recommend and who knew something so beautiful was so close to the city! We chose the First Basin Loop walk including across the suspension bridge plus the walk to the lookout on the way to the pump station. There is a cable car, pool, playground, picnic tables, toilets and cafe. This place really has it all!
Punchbowl Falls and Picnic Area. (day trip from Evandale) If you're looking for a quiet park, with picnic tables, playground, big grassed areas, short walk and ducks to watch then this is for you! A random little find but such a gorgeous park area. The ducks, bridges and gardens were the highlights.
Ben Lomond / Jacobs Ladder – (A full day trip from Evandale (45 minutes approx.)). Take a drive through the National Park and up the famous Jacobs Ladder. Once at the top, take a walk to the lookouts and around the ski village and even walk to the summit.
Notley Fern Gorge (from Gravelly Beach) – up until 1940 this was a 'secret fernery' special to two local families. November 1940, led to the opening of Notley Fern Gorge to the public and thankfully so! What a gem! We chose the relatively easy, short loop walk and thoroughly enjoyed it. We spotted a few Pademelons on the walk and on the drive out we spotted our first Echidna and OMG I was so excited!! @danielcourtneyphotography captured a couple of stunning shots here which made the walk take much longer than planned but they are worth it!
Grindelwald (from Gravelly Beach) – a Swiss themed hotel and public space with all sorts of fun attractions. We played a game of mini-golf at what was the best course we have seen around Aus.
Hillwood Berry Farm (on the way between Gravelly Beach and Bridport) – You can pick your own strawberries, blackberries and raspberries and sometimes blueberries, or just buy them buy the punnet. There is also a cafe to enjoy a drink or snack. Parking for big rigs is limited but possible.
Bridport – Definitely stop in at Bridport Old Jetty Beach for a swim. We had a picnic lunch and Dan did some photography. We managed to park our rig hitched up along the road and then walk across to the beach. The car park is circular so you can use that the turn around.
Tunnel (from Scottsdale) – This train tunnel is abandoned and no longer used, however you can park and walk the couple hundred metres to have a look. Don't forget your headtorches! We use our HiBeamTorches and they are fab! (10%OFF OVERLANDEXPOSUR)
Lilydale Falls (from Scottsdale) – Just a short and easy walk brings you right to the bottom of the falls. You can also walk to the upper falls but the track was currently closed for maintenance when we visited.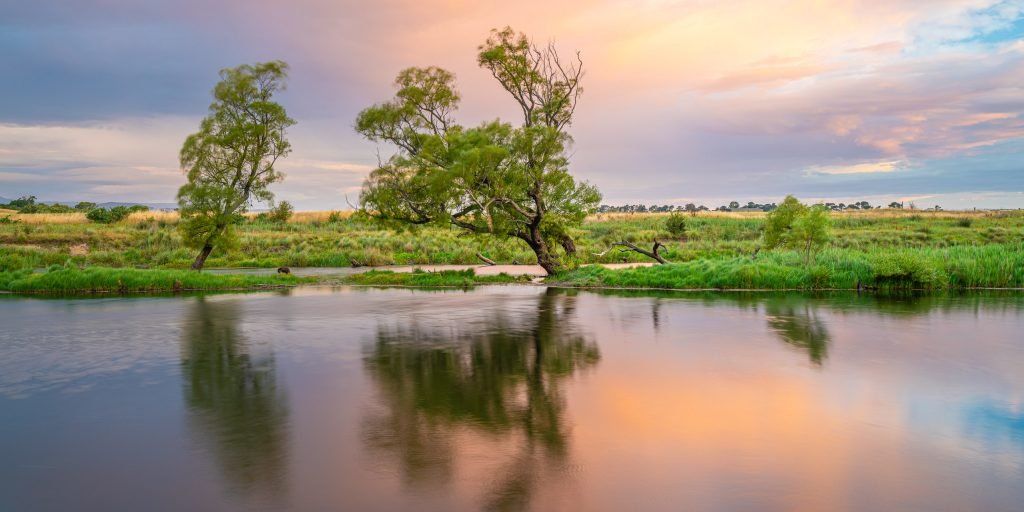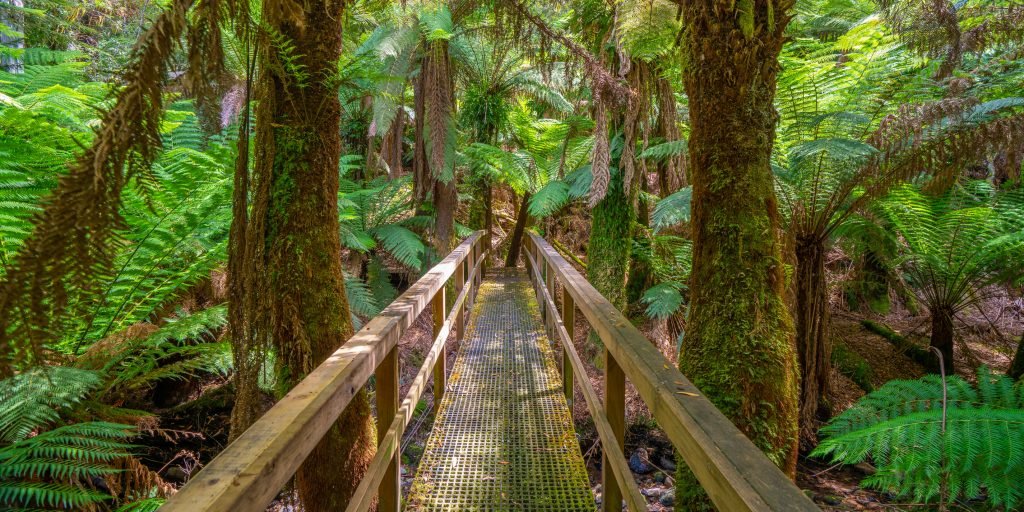 Day Trips/ Points of Interest (cont.):
Little Blue Lake Tassie's famous blue lake! This is just a stop with a couple of lookout points, for your along the way journey. There is a turning circle at the end of the carpark road so vans can come in, but do check there isn't a bunch parked up there before you drive up.
Bay of Fires / Binalong Bay I have no words!! Daniel Courtney Photography captured this area beautifully. There are numerous beach stops and adventures along this section of coast to explore and no matter the ones you choose, they will all be amazing.
Mt Paris Dam Wall (from Binalong Bay/Saint Helens) – how often can you walk to and along the base of a 16m high dam wall? Not every day that's for sure! The waterfall and ferns really make this place extra special.
St Columba Falls (from Binalong Bay/Saint Helens) – One of Tassie's Highest waterfalls. The 20 minute walk turned into 2.5 hours as Dan could barely take 5 steps without taking a photo! He was in heaven!
Halls Falls (from Binalong Bay/Saint Helens) – a short but steep walk, to an interesting waterfall. There are a couple of side tracks you can take to get a closer look too.
Pyengana Dairy (from Binalong Bay/Saint Helens) – a lovely dairy full of various goodies and a cafe. You can also watch the cows being milked – ALL BY THEMSELVES!! This was a good 30 minutes of entertainment and so interesting to read the information about it all.
The Pub in the Paddock (from Binalong Bay/Saint Helens) – the place where you can feed a pig a beer. We chose not to do this but Dan and Aria shared a pie for lunch. You can also camp here if you wish to.

Day Trips/ Points of Interest (cont.):
Bicheno – Blowholes, Beaches and Bakeries! Something a little fun for your day! BEST gluten free muffin to date from the bakery, a gorgeous beach, a lookout at the top of the hill and the fun of blowholes, this little town in a gem!! You can also see penguins near the boat ramp at night fall so it's definitely worth a look if you're in the area.
Douglas Apsley National Park (from Bicheno) – A beautiful short walk, brings you to a stunning clear waterhole. On a nice warm day (or if you're a Tassie local) a swim here is refreshing I am told. You can also take the longer walk into the gorge too. Be sure to check for leeches after a walk and/or a swim, apparently they can get bad here.
Cape Tourville Lighthouse & Sleepy Bay (in Freycinet National Park) highly recommend this relatively easy and short walk, with great views and information. It was freezing cold (so go prepared) and in one direction was crazy wind, rain and cloud, the other was blue sky and protected, go figure!
Wineglass Bay (in Freycinet National Park) – a steep and reasonable walk up to the lookout over Wineglass Bay. You can continue then down to the bay itself and return the same way back up the 1000 steps if you are keen. Try to head there on a reasonably clear day as any clouds in the area generally form there and will disrupt your views.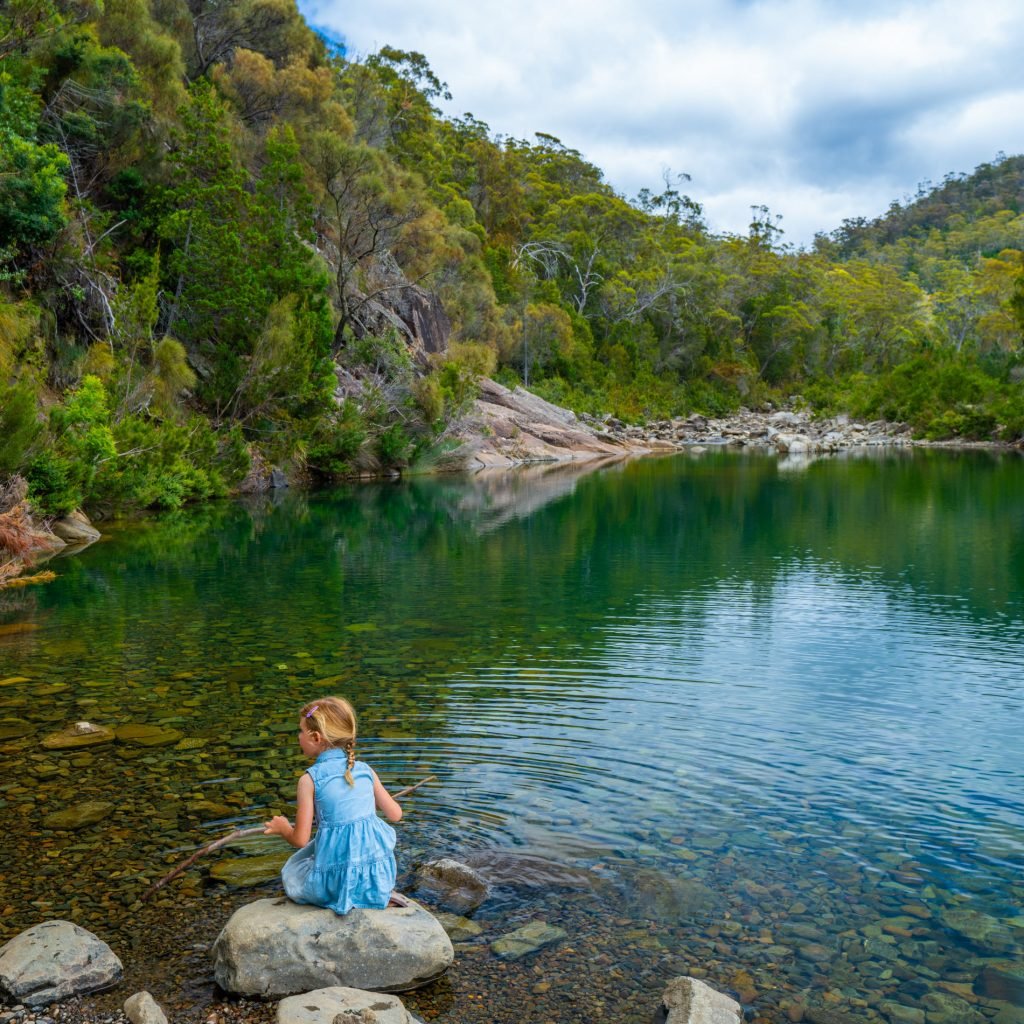 This interactive map shows you the campsites, day trip attractions, hikes and eateries listed above.
Watch all of these amazing locations and get extra info in the YouTube videos below!
If you enjoyed this blog or found it useful, please feel free to click on any of the ads on the page, it doesn't cost you anything, but it does help us see a little money to cover the hosting costs of the website.
Further, if you are looking to support us in other ways, you can buy a product from our discounts page, purchase a piece of Dan's photography art or 'buy us a coffee".
Finally, don't forget we have the other areas of Tasmania on our website, plus so much more!
Thanks heaps!! 🙂