Hi, Welcome to our Overland Exposure website, and our ultimate guide to travelling Tasmania, Australia in a caravan or motorhome.
We travelled this amazing state for 8.5 weeks (February and March) in our caravan and truck, and really wanted to pass on our know how and knowledge for you all.
We started our journey, the same way many of you will, on the Spirit of Tasmania ferry, and finished it by the same means. In between we road tripped and free camped our way all around this great state, managing to spend a measly $250 on accommodation for 9 weeks, (don't worry, we certainly pumped enough dollars into the Tassie economy that they would welcome us back!). Along the way we hit all the major highlights, as well as many smaller less well known areas, free camps and short walks.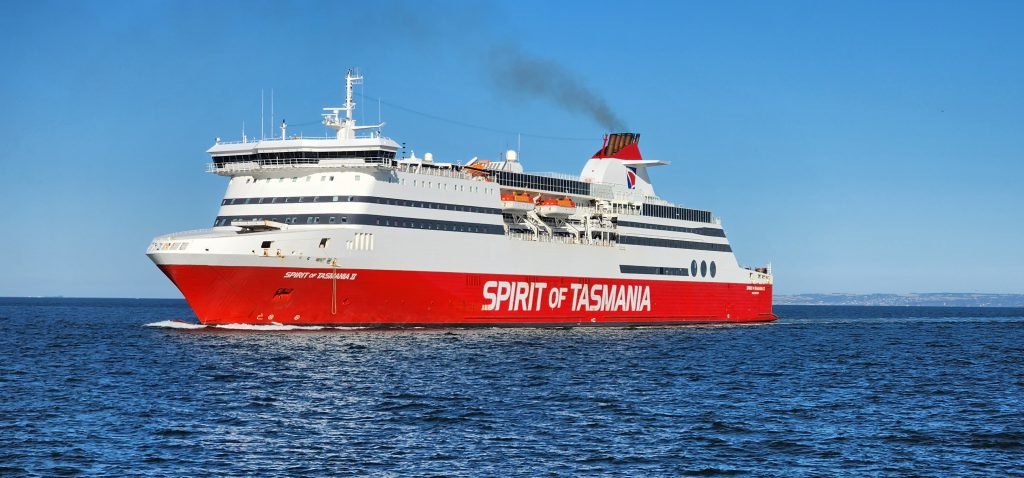 We found some amazing gems, like the 60 Best Short Walks of Tasmania, wineries, berry farms, restaurants, cafes, National Parks, lookouts, beaches, waterfalls, playgrounds and world class infrastructure projects like the Gordon Dam that will just blow you away.
Along the way Daniel took his Sony A7RIV camera and took professional landscape photos of the highlights we found, so you can see these photos scattered throughout the blog (and available for purchase if you would like a piece of Tasmania for your wall!)
We headed East first and there were a few reasons for this, mainly being warm weather predicted for the first week when we were to arrive so we wanted to head to the beach, in particular the Bay of Fires and make the most of it! But there is no reason you couldn't head West first if the weather is looking better that way!
After travelling Tasmania in a caravan (& almost all of Australia), we think Tasmania is the best freedom camping / low cost camping state in Australia. Almost every town you stop at no matter how small welcomes visitors with either RV stops, low costs or free camps, Caravan/RV parking and dump points/water fill stations. There is so much to see and do with a huge amount of variety in landscapes and activities, there is something for everyone – fishing, beach going, walks and hiking, surfing, nature watching, waterfalls and stunning mountain views, wineries/cideries, fruit picking, cafes and restaurants, shopping and art. You name it, Tassie has it!
I will give you a run down of the areas we visited, the attractions we did on day trips and where we camped, grouped into 3 areas of the state, in the order in which we did it while travelling Tasmania, Australia in our caravan. Obviously there is more to see and do, what you are interested in may be different and the weather also affects what you can do so we may not have been able to do some of the attractions in an area due to weather and time of year would be different too, but I hope this gives you a good starting guide to planning your adventures in Tasmania. Each area has it's own dedicated blog page, with an interactive map as there is so much detail, plus direct links to our relevant YouTube Episodes. All are linked below for easy access. On this page we have a summary of the areas, a summary of our trip, including facts, figures and favourites and a complete interactive Google Map of all three areas of Tasmania.
One thing we haven't included in our content and maps, are things like dump points and water points, as they change regularly and you are best off with a website or App like Wikicamps or Camps Australia Wide for the most up to date information.
The Area Guides:
We hope you enjoy the above posts, apologies for the ads on the website, but people clicking on them is how we pay for our hosting for the site. (If you found the content helpful and didn't feel like purchasing an artwork, we would greatly appreciate clicking on an ad or donating a dollar or two via Buy Me A Coffee, as I mentioned it helps pay for our website hosting.)
Please feel free to leave us comments on here or on any of the area specific posts with any specific or general questions that you have, and we will try and help out with answers if we can.
Lastly, we have a YouTube channel, and have documented all of our adventures while caravan Travelling Tasmania, Australia on there, with the video's embedded in each post for the area. Hopefully between all of these resources you will be able to plan your own adventures for travelling Tasmania in a caravan or motorhome!
Facts and Figures of Interest:
Length of time 8.5 weeks. (If you can do 10 weeks I think that is a good amount of time, I felt we were a little rushed in some areas). We did end of January to End of March. We caught the last week of the summer school holidays and a couple of long weekends, but it was ok. Some areas were busy, especially on weekends as the Tassie locals also head off exploring and camping in the nice weather.
Free camps: 30 nights
Donation Camps/Pub Stays: 14 nights
National Park Camps: 8 nights
Caravan Parks: 3 nights
Cost of accommodation: $6.50/night
Cost of Ferry: $2800 return, with a night cabin both ways
Top 5 free camps:
Lake Mackintosh,
Cooee Point,
Lake Gairdner,
Cosy Corner North,
Bronte Lagoon
💳 Top paid camps:
Mount Field NP,
Lime Bay, NP,
Longley Pub
Top 5 attractions/things we did:
Mount Field NP,
Gordan Dam,
Cradle Mountain NP,
Mount Wellington,
Bay of Fires
Favourite Waterfalls:
Russell Falls,
Nelson Falls,
Montezuma, Falls,
St Columba Falls,
Horseshoe Falls
Other notes:
🚽 Water and dump points are almost everywhere. Except Cradle Mountain area and Tasman Peninsula were a bit tricky. Rubbish disposal was a bit harder again though.
Supermarkets are few and far between outside of the major towns. You'll be surprised how long you will be between major shops so google locations and plan your stock ups, the IGA's etc are ok for basics but don't rely on them.
There is a really sudden and surprisingly steep hill, after a bend, on the highway straight out of Hobart heading towards Huon Valley, be aware, you don't have a chance for a run up!
The weather is cooler, cloudier and rainier than what you think summer would be, but there were still some warm days, and there were some freezing days. It is really variable, take clothes for every weather. We also used our diesel heater most nights
Cradle Mountain has a long vehicle parking area, that is crown land. This means you can actually stay over night here/park over night here, just make sure you are in the right area, take up as little space as you need and keep it clean. We stayed 2 nights here due so we could have an early start for the big day walking and Dan capturing a night photo. There is a dump point and water fill point (not potable) at the dump point too if you need for washing/showers etc.
There's much more detail and info in our YouTube episodes and individual area blogs, so head over and subscribe to our channel, have a watch and a read, and as always, feel free to ask any questions!
If you enjoyed this blog or found it useful, please feel free to click on any of the ads on the page, it doesn't cost you anything, but it does help us see a little money to cover the hosting costs of the website.
Further, if you are looking to support us in other ways, you can buy a product from our discounts page, purchase a piece of Dan's photography art or 'buy us a coffee".
Finally, don't forget we have all the specific areas of Tasmania links above, plus so much more!
Thanks heaps!! 🙂