We have been on the road for 6 months at the time of writing, and have moved every 3 days on average, so that's a total of about 61 different campsites!
I thought it would be a good time to stop and write a post about our favourites so far. We haven't gone that far yet, (Newcastle to Gladstone) so I'm sure there are many, many amazing camps still out there waiting for us.
These sites are about the actual place that you can stay, there are plenty of incredible spots in Australia where you can stay somewhere like a beachside caravan park, but be up the back and nowhere near the water, yet travel a few hundred metres to the beach. These sites are not like that, as our pictures will prove.
Without further ado –
Absolute Beachfront Tourist Park – Bargara, QLD
This little, family run caravan park is not highly rated anywhere, it's not talked about anywhere and we hadn't ever heard of it before we stayed (and that's unusual when you are on a few Facebook groups about travelling!) Most of the caravan park is unremarkable and small, with sites mostly tucked behind a few cabins, but site 26 is very different to the rest!
Site 26 is the most oceanfront you can possibly ever get, without living on a boat. Tucked right up against the rock wall, we stayed here for a week, with the ocean right next to us.
We woke up in the morning to the sound of the waves about two metres away, and went to sleep with the sound of the water crashing on the rocks.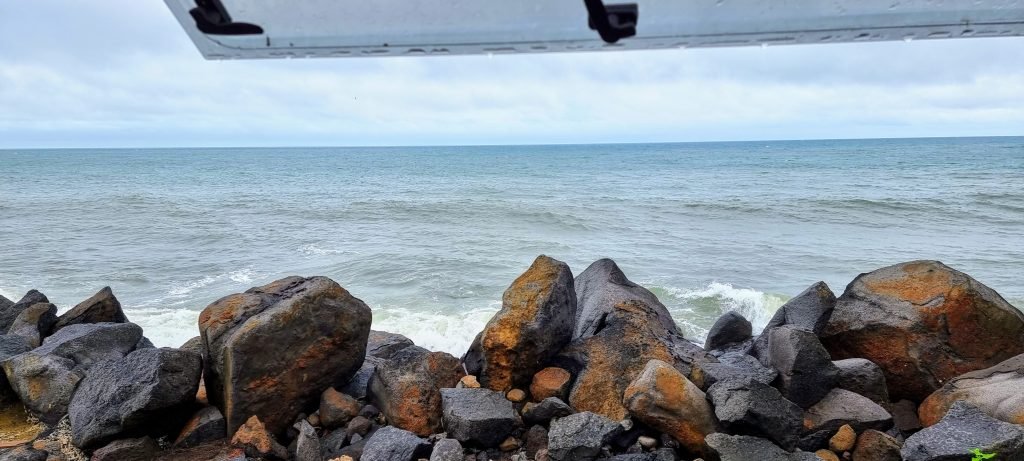 We went swimming here numerous times, both in the small pool, and straight off the rocks, including a few goes at snorkelling the rocky reef, which was covered in coral and thriving with fish.
Other people spent their days fishing off the rock wall and loving life.
This comes in at number 1 for us! It's also dog friendly!
Central Station, Fraser Island, QLD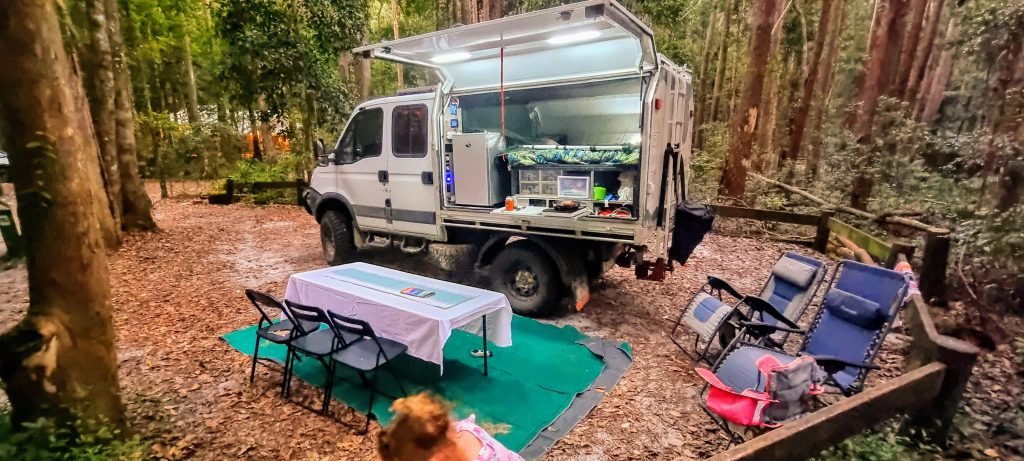 Not commonly spoken about is this magical, rainforest paradise, set among the sand and mossy tree's of the central island.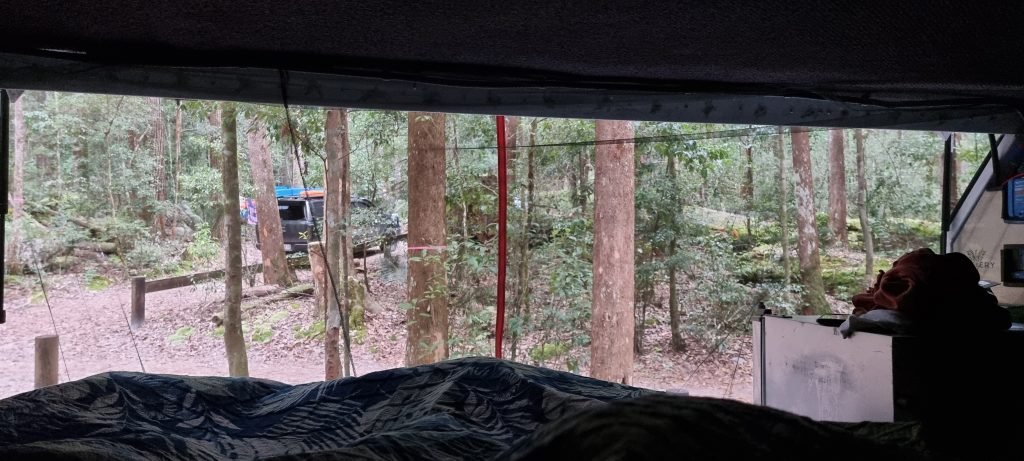 It takes a while to get here, travel on Fraser Islands inland roads is notoriously slow (20-30km/h) but it is a great location to do a bunch of activities around the middle of the island, including Lake Mackenzie, Eurong, Kingfisher Resort, Wanggoolba Creek and a few others.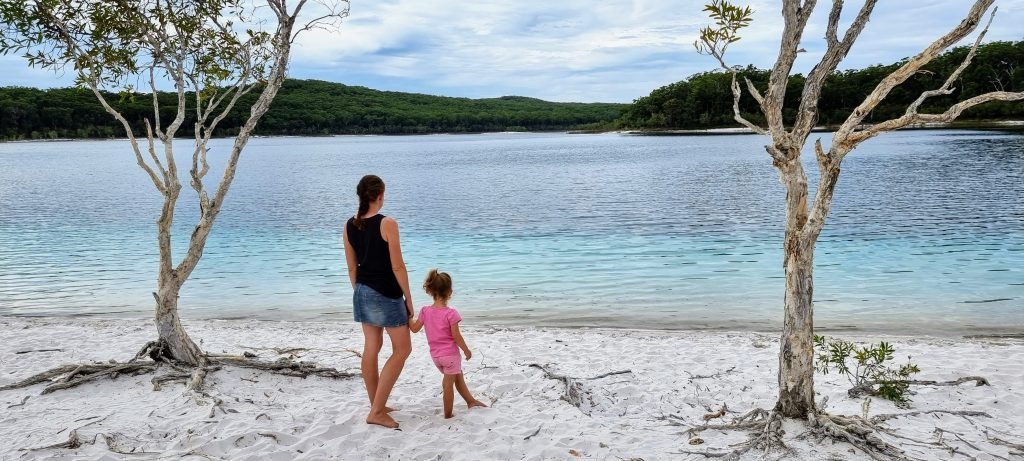 There are good facilities here, (Toilets, coin operated hot showers) plenty of campsites, dingo fencing so the kids can run around and not worry the adults and most of all, the setting is just incredible.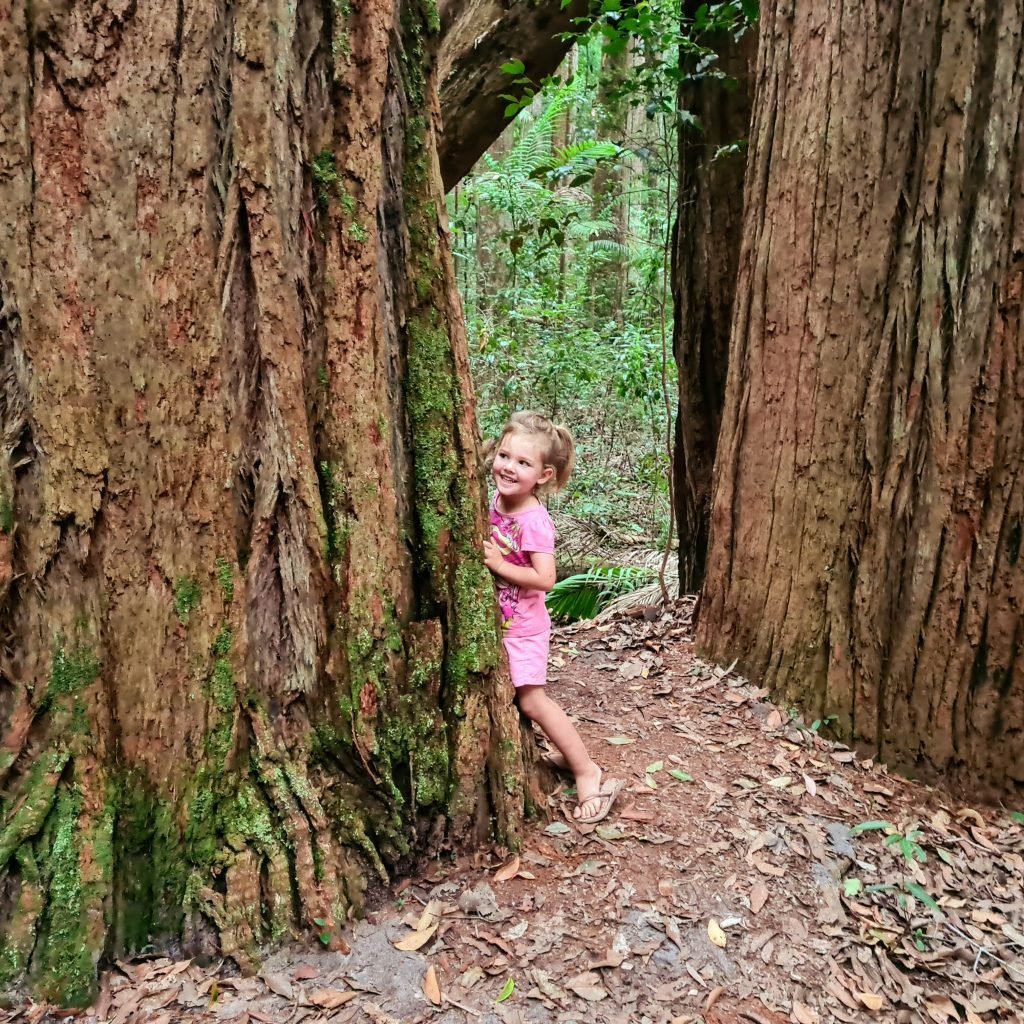 It's definitely up there as one of the most special places we have been able to sleep in.
Main Beach, North Stradbroke Island, QLD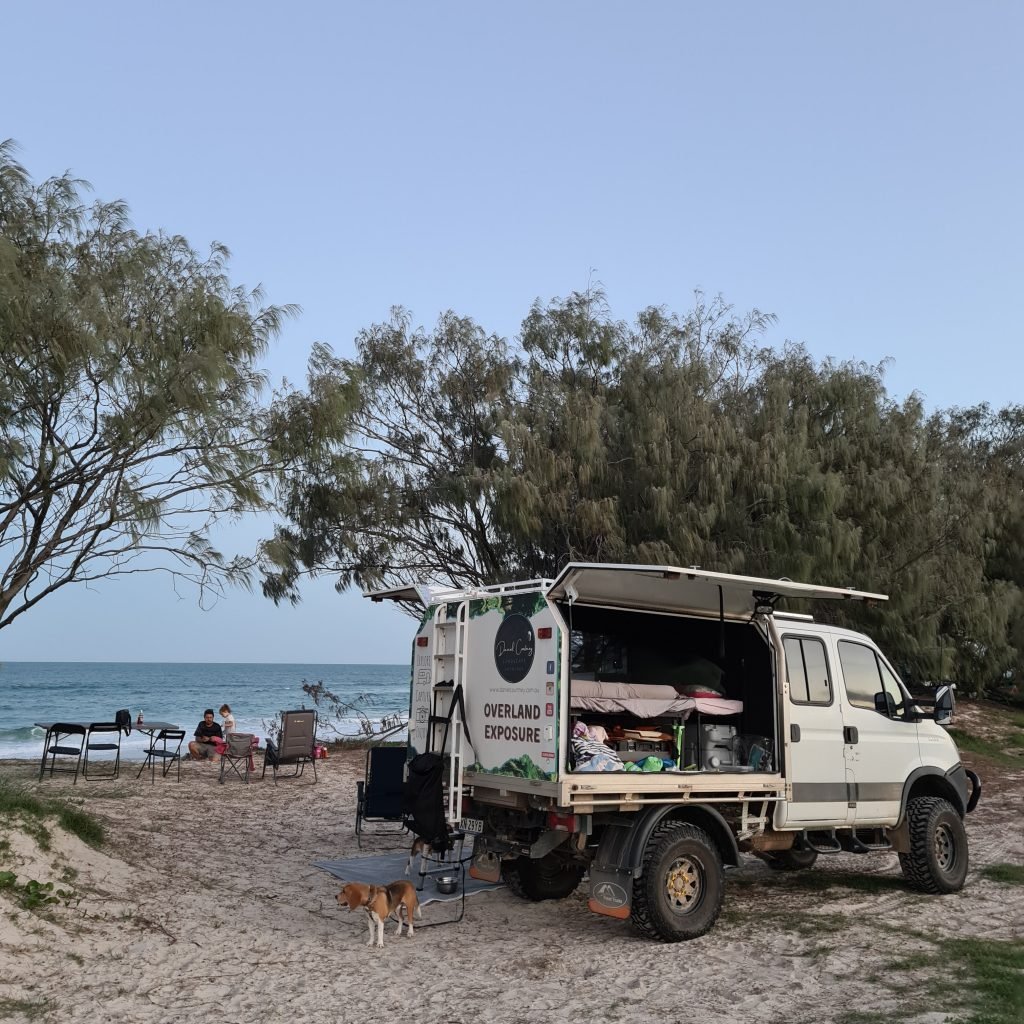 Two islands on the list? What is it about islands here?? North Stradbroke is only a 20 minute ferry ride from the city of Brisbane, and Main beach is on the far side away from the ferry. It takes a while to get here, about 45 minutes from the ferry and main town, then about 30 minutes driving down the beach to find a campsite.
The campsites are all spread along down the beach for kilometres, just find one that takes your fancy and set yourself up.
There are no facilities here at all, it's BYO everything (including a toilet, PLEASE!) and water, but what a spectacular spot.
We only spent one night here unfortunately, we had to pre-book our spots and chose to book one night on Main Beach and one night on Flinders Beach (Which was nice, but we got there too late in the day to snag a beachfront site) so one night we had to make do with.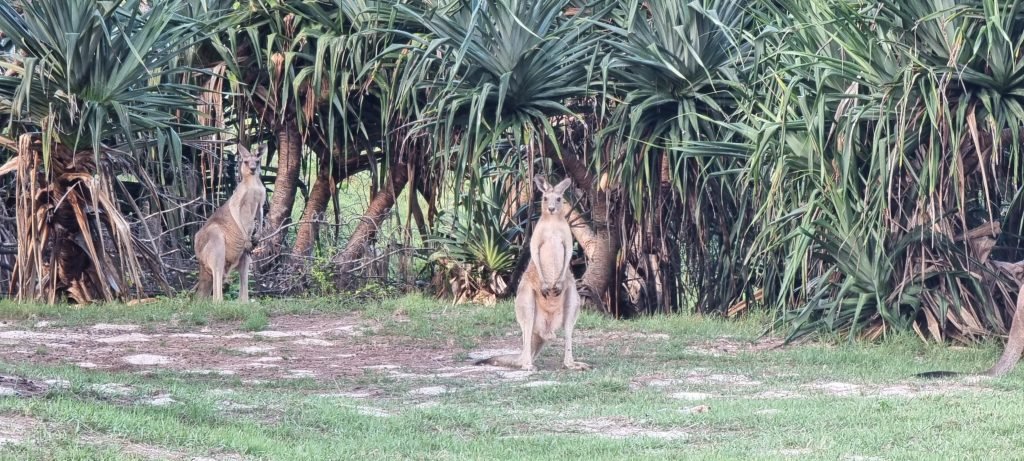 Looking back, it was bloody amazing and we REALLY enjoyed our time here.
Bonus point – This is dog friendly too!