Hi! We are Daniel, Amanda and Aria.
So you've watched some Youtube clips of people adventuring around the country, you've probably seen some Trip In A Van episodes, or some other couple or family off on the road making the most out of life? 
You have thought, man, that should probably be me! I think I could do that!
So did we!
We made the big decision that we were at a place in our lives that we thought we could do this successfully.
We decided that we were in a bit of a rut in our home in Newcastle, and we wanted to take our show on the road. We created a social media presence while were getting ready and post our advice and amazing adventures now we are on the road, and of course doing the Vlogging Youtube thing too! All the while Daniel will be taking his award winning photographs from the best spots all around our beautiful country, and we'll be running the business side of that online.
We are now off on our big lap of Australia to explore, capture and enjoy all there is to offer in the outdoor life of tripping around Aus. We look forward to having you all along with us for the ride as continue our adventure! If you have any questions about our gear, truck caravan, life on the road, etc, don't hesitate to get in touch!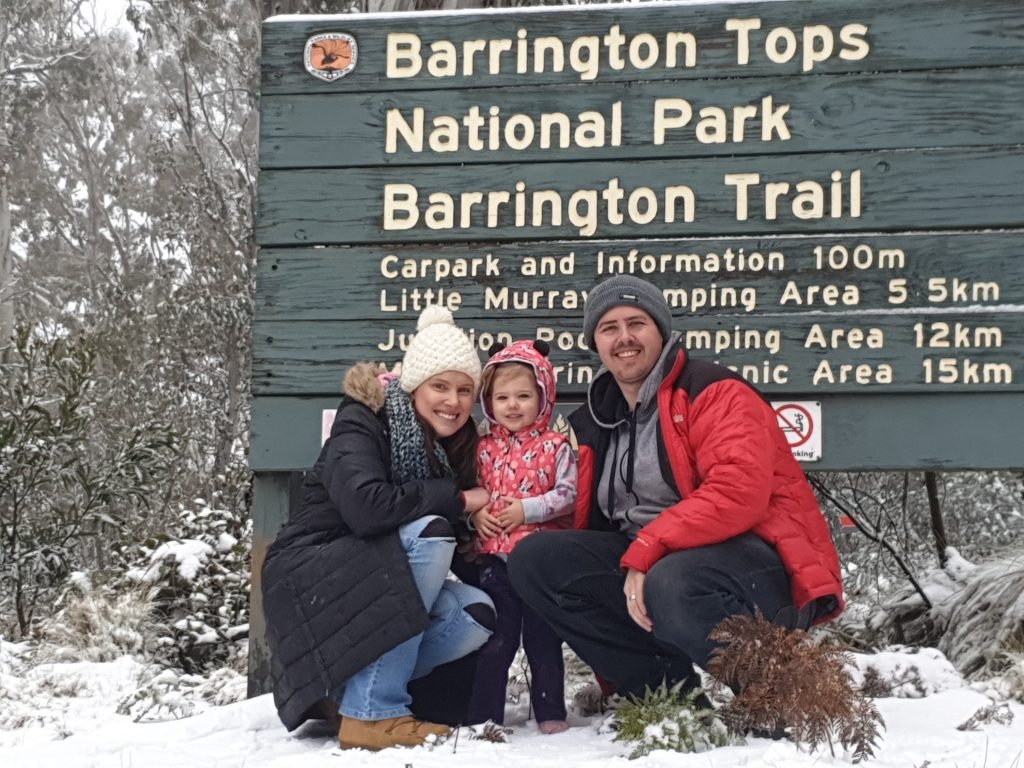 Daniel – husband, father and a fine art landscape photographer, with his own gallery and online store. He used to be a Communications Technician in the Air Force, but has now moved forward to follow his passion of photography to see where it takes him. Daniel loves capturing sunsets and sometimes sunrises, but most of all loves getting to the most unique and picturesque locations he can.
Amanda – wife, mother, primary school teacher and photography assistant. I have been teaching for 7 years, in many schools in both NT and NSW. Daniel and I actually met through photography so the fact that our future is now mostly about photography, really doesn't surprise me. I absolutely love being outdoors and exploring new places! I am the one behind the Social posts and YouTube eps, with Daniel's assistance with blogs and images.
Aria – our 4 year old daughter, who is full of life and energy and of course as most 4 years olds, full of attitude. All Aria has known is photography and exploration, as when she was 9 weeks old she came with us to our pop-up retail shop and at 11 weeks old embarked on the road-trip moving from Darwin to NSW, with adventure and exploration along the way. Since then, there hasn't been a week gone by where she hasn't explored somewhere new or been amongst nature.
Contact us?
Feel free to contact us using any of the following methods:
Email: admin@overlandexposure.com.au