This place is not to be missed!! On the spit of the Myall Lakes region and just 20 minutes South of Forster, NSW, Tiona Holiday Park is a gem. With the option of either beachside or lake side site, cabins and glamping tents, you can have the best of both worlds.
Tiona Holiday Park prides itself on being the most dog friendly, and we agree! The beach is stunning (but not swimmable due to being a Great White Shark breeding zone and unpatrolled), you can go for lengthy morning or afternoon walks, or sit and watch the sunset/sunrise. Or on the other side, you have the crystal clear Wallis Lake, that is shin deep water for about 250m, that is so calm you can sit and relax, kayak or float the day away.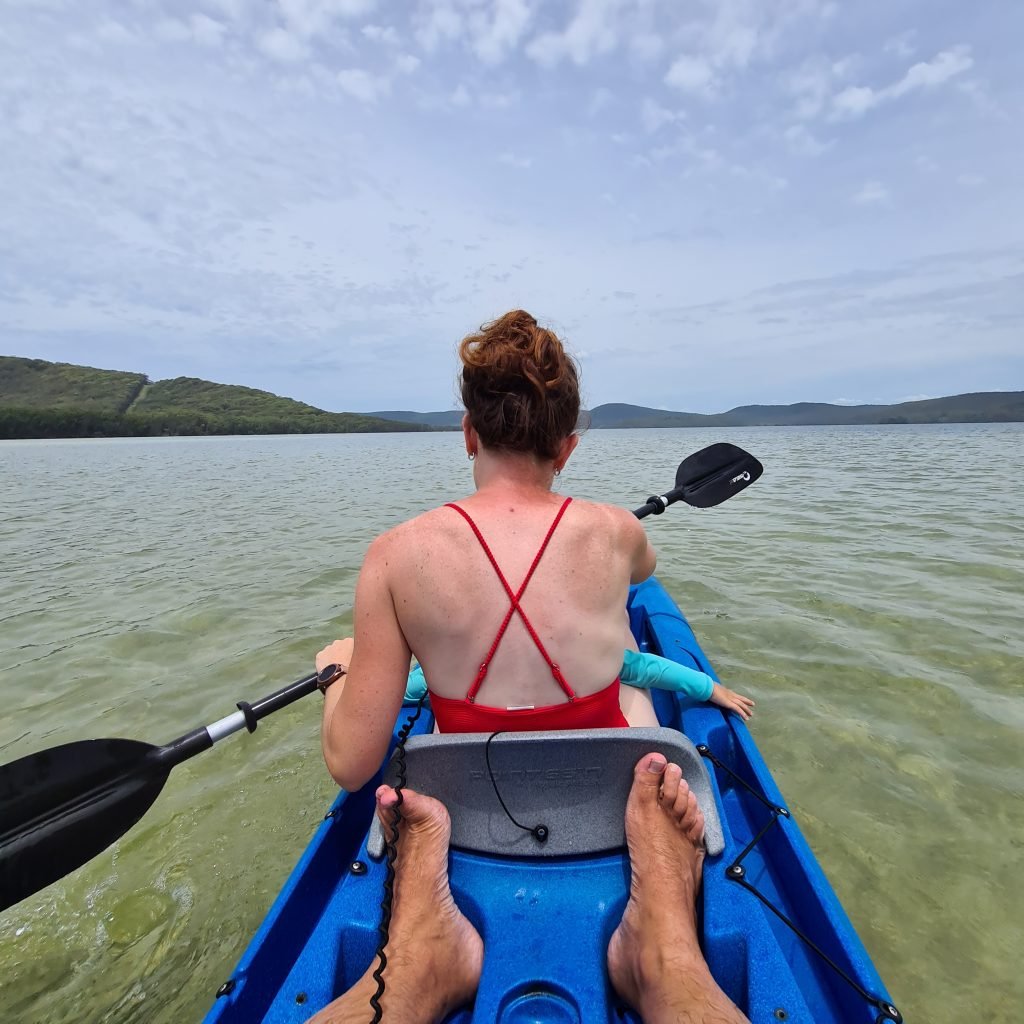 The sandy shore is lined with tress and grass for kids to play and for picnics. For $35 a night for a powered site, it is on a return visit list!!
HOT TIP! Park and have a walk around both sides to see which side you'd prefer to stay on/would fit as both sides have positives and negatives, but either way your just 500m across the road to the other option anyway!
Tiona to us was the perfect distance from Forster/Tuncurry as it was away from the hustle and bustle but not too far for trips in a couple of times for cafes, shopping, or beach days and lookout walks.
A quiet little suburb between Forster and Tiona, this stunning coastal village has a beautiful picnic area, boat ramp, and lake views.
We randomly turned off to see what was in the area one afternoon on the way back to the van and decided we loved the spot and stayed for sunset photos.
Such a beautiful quiet area for an afternoon relax by the lake! Head to @danielcourtneyphotography to see his capture!