A great few days on the Gold Coast, staying at the @nrmaparksandresorts Treasure Island Caravan Park.
~Dog friendly, amazing for kids and close to shops etc for the essentials. We stayed here as we were getting work done on our truck and wanted somewhere close to facilities, with lots of entertainment for Aria, plus obviously dog friendly. We asked for a large site as our rig is pretty big, but they tried to squeeze us into a small row and after 5 different attempts we just weren't going to fit, so we had to change sites. All good though!
~We hired a car but we didn't do as much exploring as we would have liked as it was more about getting some chores done and we were back and forth to the truck assisting with getting it all done with how we wanted/needed. We also caught up with some friends and family which is always great! We did manage to take a day trip to Mount Tamborine, in the Hinterlands and enjoyed a short walk to Curtis Falls, plus a delicious lunch and wander through town.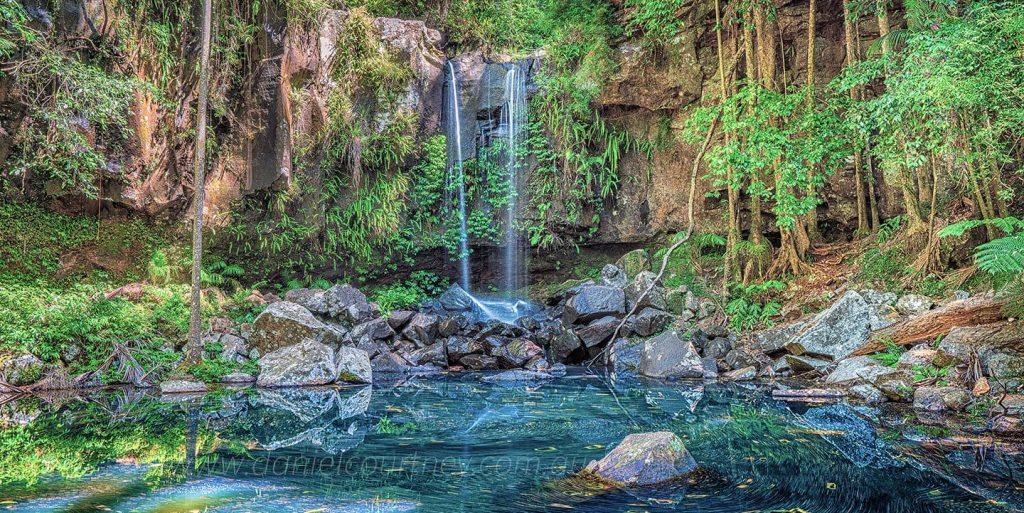 ~They have multiple pools, splash zone, go-kart hire, kids club, bistro and Bar, sports zone, movies on the weekend, great grassy areas, the list goes on really, but the fave in our house was the jumping pillow!
~ We went out for dinner and shopping at Harbour Town with the doggies, out to "The Spit" where the kiosk is dog friendly and has dog treats available for purchase, and the Ian Dopple Reserve where there is a playground and beach which was loads of fun.